I love to shop so this is a fun blog hop. Every month I look forward to participating in a sisterhood of blogging found in the facebook community: Beauty and Fashion Blog Community. It is a closed group but easy to join. Now this month has forced me to google all kinds of womenly fun goodies. (said in a dramatic fake southern accent with my hand tossed dramatically on my forhead kind of way.. just like Scarlett o'Hara 😀  ) It truly is a burden lol. What I like about these hops is we are allowed to do our own take on how or what we write as long as it follows the basic theme. I am going with….
… because my day job is being a social worker so you know Momma can't afford super pricey things!! 1) Homemade whimsical cookies
2) Etsy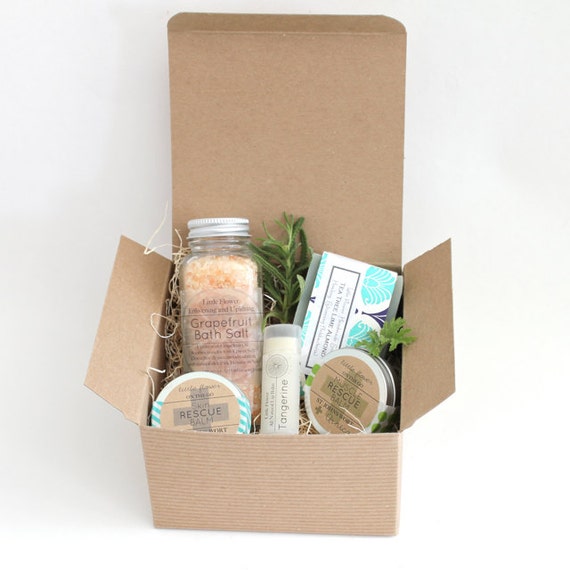 This deal above is only 25.00 and is described as….
The Ultimate all natural spa Gift , Perfect Mother's Day Gift set Ready to ship with personalized gift tag, pretty ribbon and your custom message. Perfect gifts for her, gifts for mom or unique friends and coworkers gift idea. and…. Eco Friendly!!(please include your gift tag message during checkout and I will include it on a card with your gift)This listing is for a gift set that includes 1 soap of your choice, 1 lip balm of your choice 1 four oz bath salt in Pink Grapefruit (or lavender if you request at checkout) 1 muscle rescue balm tin 1 skin rescue balm tin  SHIPPING: ALL ORDERS placed on or before May 5th will ABSOLUTELY arrive in time for gifting on Mother's Day. This deal is found
here.
3) This ring is totally fake BUT only 19.99. I know that sounds like sarcasm but for me, my kids or husband can't the real thing. I actually prefer this kind of jewelry as I know if I misplace it, I am not out money and devastated. This particular ring is found
here.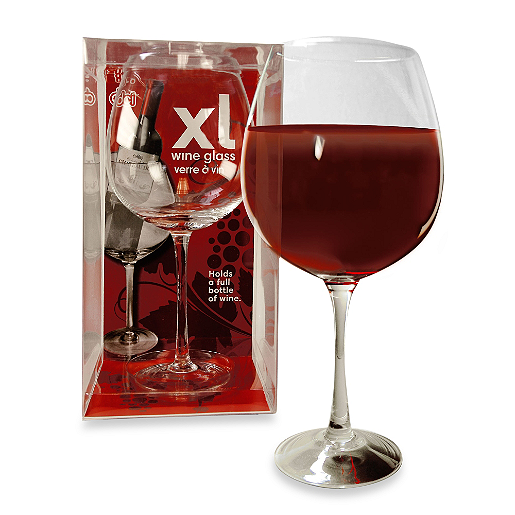 Achieve an effortless smokey eye in four easy steps with this paint by numbers brush set, complete with step-by-step how-tos from Sonia Kashuk. Each brush is crafted for a specific use to make it quick and effortless. Apply a wash of dense, all-over color with #1 Lid Brush, then use #2 Crease Brush, an angled flat top brush, for added depth in the crease. Next, use #3 Lash Line, a thin, angled flat top liner brush, in a rocking motion along the lash line for intense, smokey pigmentation. Finally add precise definition at the lower lash line with #4 Smudge, a pointed, dense bristle brush.
Number of Pieces: 5
Includes: Smudge Brush, Crease Brush, Lid Brush, Eyeliner Brush, Carrying bag
General Material: Wood
6) Flowers … there are a lot of deals right now in sending flowers to your Momma. I love the colors of these below they are Peruvian Lilies and can be found on sale for 19.99.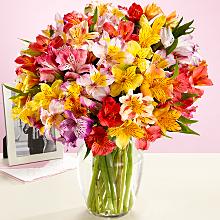 7) Inexpensive Perfumes.
If you're looking for a light, sporty scent,Adidas Pure Lightness Eau De Toilette Spray, $12.99, is the perfect perfume for you. It's a great light daytime fragrance, which makes it a popular choice for women who want to smell nice but don't want to make their coworkers/study mates gag. And don't worry — despite it being an "Adidas" (read: sporty) fragrance, it's still very feminine with notes of apple, jasmine, and lily.
8) QVC
It is a great way to purchase items at a discount or in a grouping at a good price. I am completely wanting this primer. I saw it presented on the show and it looked amazing. It is It Cosmetics Tightline Full Lash Line Black Mascara Primer. What is it: Tightline Full Lash Length Black Eyelash Primer is a true game-changer in mascara and eyeliner technology. This multitasking beauty must-have uses an ultra-skinny wand to let you coat your lashes at their actual roots for the ultimate in length and volume. But the best part is, if you have sparse or missing lashes, the Tightline brush lays down black pigment along your entire lash line, filling in sparse spots for a full, beautiful lash line and the look of an eyeliner!

Who is it for: Anyone who wants lashes for miles! Anyone with sparse lashes who wants the look of a full lash line. Anyone who wants thicker, longer, fuller-looking, amazing lashes that reach their full potential. Anyone who wants the look of the Tightline eyeliner effect.

Why is it different: The Tightline Full Lash Length Black Eyelash Primer Skinny Wand gives you the power to coat each lash beginning at the root. This also creates a Tightline eyeliner effect along your upper and lower lash line, because it lays down black pigment between each eyelash at the root, creating instant definition without taking up extra eyelid space. The skinny wand also allows the conditioning serum to infuse a blend of lash-enhancing ingredients, including peptides, collagen, proteins, biotin, nettle extract, green tea, jojoba, and vitamins all the way down to the roots for the most effective dosage of nourishment and protection.

How do I use it: Starting at the root of your lashes, hold the Tightline Skinny Wand horizontally, then wiggle and sweep to the tips. For a more dramatic look, add additional coats. For a more visible eyeliner effect, lightly and gently press the Tightline Skinny Wand along the roots of your lashes to fill in the gaps. Move along the entire upper lash line for a beautiful Tightline eyeliner effect.
9) H &M Handbags. They have handbags from under twenty to over hundred. I love this one below for summer.
10) If you are worried none of these suggestions will work you can always go with a gift card. Some feel it is impersonal but I feel it gives us Mom's a chance to shop!!
These can be found anywhere and in about any amount.
So comment, like, random thoughts leave them below. Please check out my social media sites and these blogs as well to see everyone's take on our May blog hop!
1. Michelle from Beautiful Goodies  http://beautifulgoodies.wordpress.com/2014/05/01/mothers-day-gift-ideas-a-blog-hop/
2. Brittany from The Beauty Deputy http://thebeautydeputy.com/2014/05/01/mothers-day-gift-ideas-blog-hop-may-2014/
3. Anna from The Anna Belle Blog http://theannabelleblog.com/2014/personal/mothers-day-gift-ideas/
4. Jen from Jen Likes Polish (And Some Other Things)http://www.jenlikespolish.com/2014/05/may-blog-hop-mothers-day-gift-ideas.html
5. Jeni from Gracious Luck    http://graciousluck.com/2014/05/01/mothers-day-gift-ideas-blog-hop/
6. Ashly from Reviews / Ramblings & Randomness!http://aeyler06.blogspot.com/2014/05/mothers-day-gift-ideas-blog-hop.html
7. Toria from Toria's Treasure Chest – http://toriamasons-treasures.blogspot.com/2014/04/mothers-day-gift-ideas-blog-hop-giveaway.html
8. Lisa from Subscription Therapy: http://subscriptiontherapy.com/2014/05/01/may-blog-hop-mothers-day-gift-ideas/
9. Megan from Polished Portland http://www.polishedportland.com/2014/05/mothers-day-gift-ideas-blog-hop.html