I was drooling over The Chequered Lily's etsy shop and stumbled on another blogger's indie special sample deal. This time from notoriously morbid. The about page states:
Color with a dark twist!
Since 2004 I have handcraft products with a unique flare. I'm a nerdy kinda girl with a little gothic girl screaming to be let out. I love color but I also love the dark. I brought these two loves together to create highly pigmented eye shadows created with different themes in mind. From the dark corners of the world of Lovecraft, the time traveling of The Doctor, the exhilaration of heroes and villains of the comic world, there will be something for everyone.
Disclaimer: I did get these at a discounted rate to review but they were purchased with my own money and the owner never said one way or the other if we had an unfavorable review to not post it. These opinions are totally my own.
The purchase was suppose to be only a full 5g shadow and five sample baggies. The owner actually send two extra. So already a plus for customer service! Shipping wise it was average and shipped out within two days of order. I of course am always impatient for potential fun items. The wait seemed longer as the actual colors sent to me were not picked by me. The deal is clear that we don't get to pick samples but can suggest things we may want more or not at all. I asked for limited blues and greens and no white and light pinks as i have a ton of highlights and I don't like those anyway in mineral powder form. I am impressed with the color selection that was chosen for me.
Here is the full 5 gram size color. As you can see it is filled to the top and does not have a sifter. I will be putting this in a different container anyway so for me no sifter is ok. If you are one who likes/wants shifters well you will have to decide if the swatches I show are worth overlooking that perk.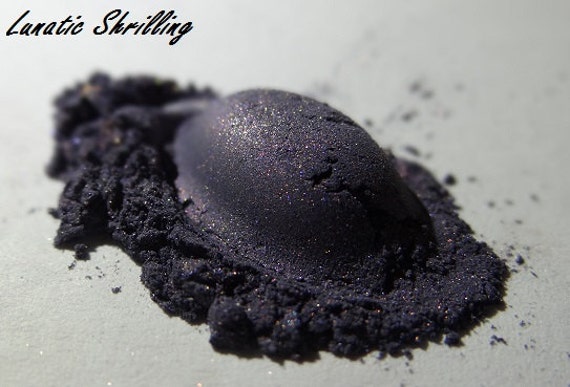 The quiet rage that no one can hear. That dark voice screaming in the back of your head. That's the lunatic shrilling.
A dark purple grey with copper sparkles and a copper sheen.
These pictures do not do it justice. The owner did an awesome job picking a full size color for me. Purples are my favorite and I wear them often plus they are great for my green hazel eyes.
Classy with a hint of mischief!
A dark metallic brown with lots of wow factor!
Again the swatches didn't have as good of payoff as in real life. It is a great color and I think would work best on dark skin and eyes.
She used to take her clothes off for a living, now that she's living dead she strips the flesh right off too!
A sour apple green with a gold duocrome and packed with gold sparkle.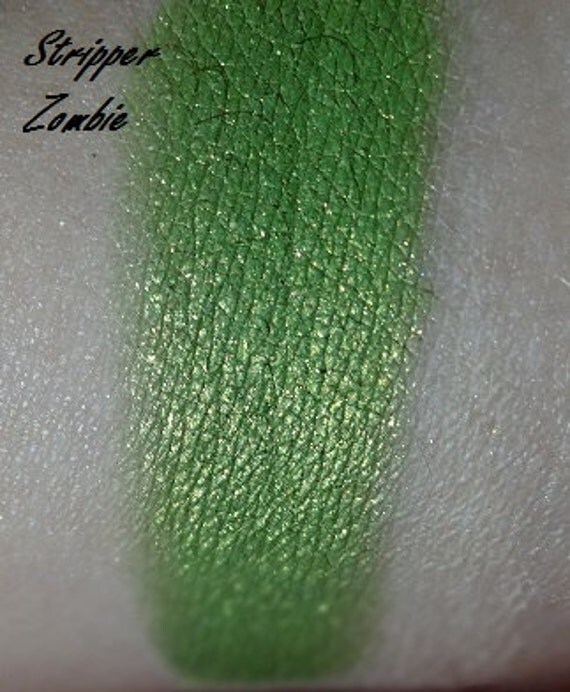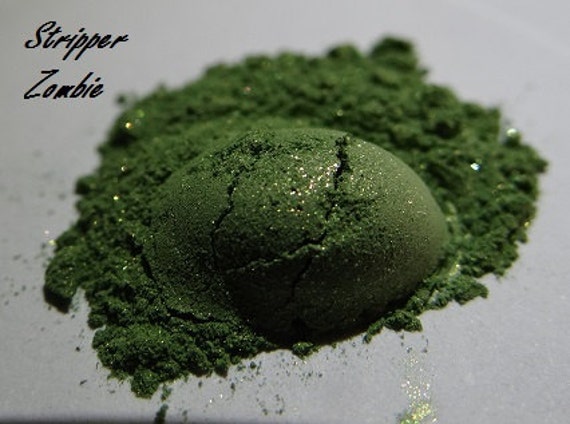 Compared to my swatches the website swatch is very vibrant. I did get that pay off but I did get the duochrome effect on the black base. I like the color but I wouldn't myself buy a full size. More so as with my eye color it just washes out on my eyes. I do think it is unique though and I do not have any color like it in my collections so for a unique look it will come in handy.
wiping the dirt from his hands as he walks from the grave"
A dark gray purple with red and violet shift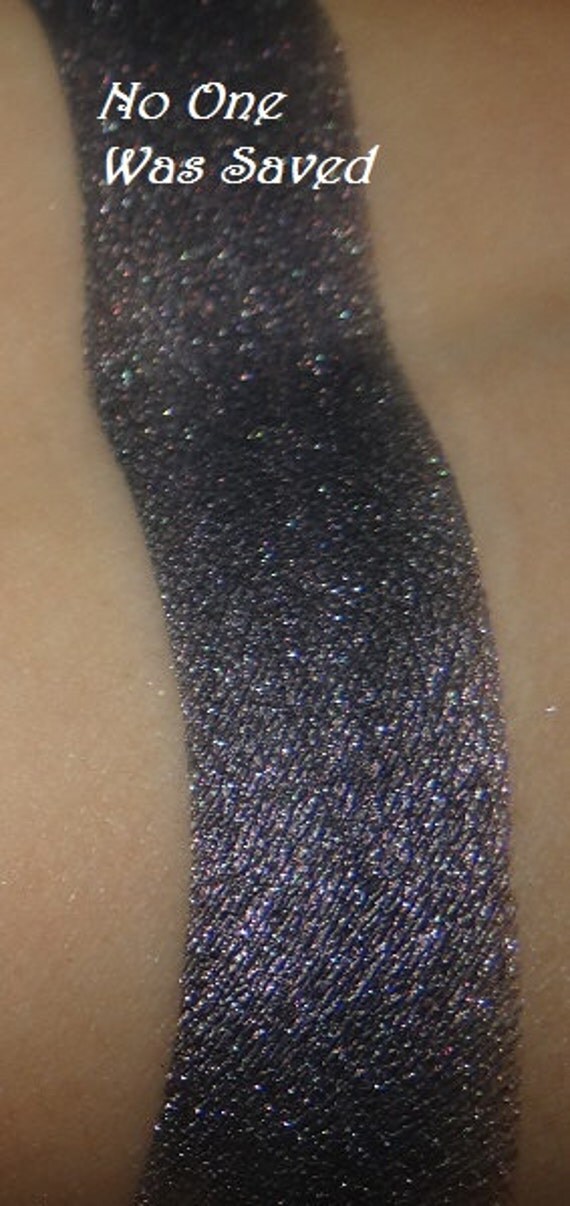 Once again my swatches don;t do it justice BUT I am wondering if mine are more accurate than the websites. OR I just wanted to conservative with the smears. I do want to try these out on my eyes a few times after all 😀 I do like this color and am interested in buying a full size after I play with it on my eyes to prove it does look good on me.
Accused of bewitching children, a tavern owner who dressed provocatively and refused the advances of Puritan men sentenced to die because of her spiteful attitude. She cries innocent.
A deceptive purple that flashes blue.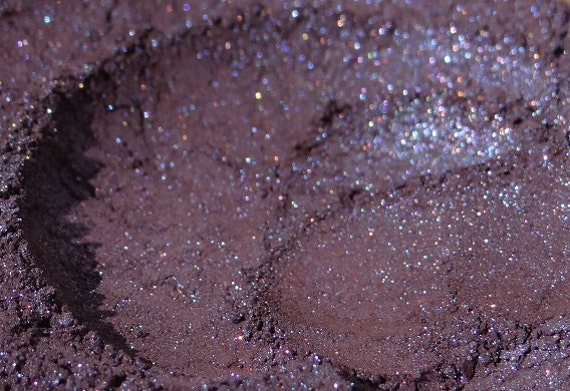 Another one that I liked the color on dry skin but was disappointed over the black and white. I will have to play around to figure out if I want a full jar.
Hair black as a raven, lips dripping with blood, skin as pale as snow…. wrath and fury so dark and blue.
A dark metallic blue with aqua sparkles.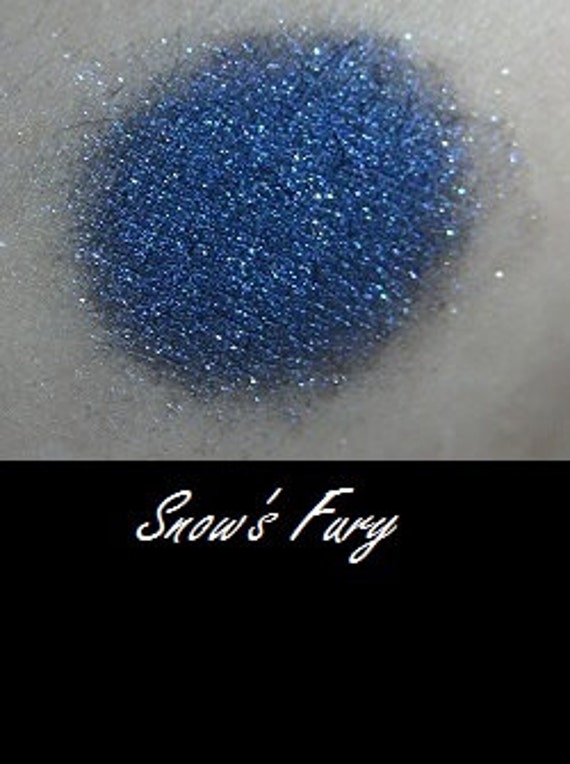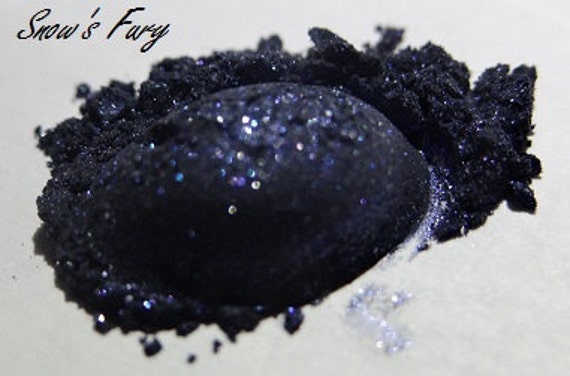 As I said before I am not a huge fan of blues for shadow's but I LOVE THIS ONE. It isn't an over vibrant fake blue kind of color. It is gorgeous over all bases but especially the black which I LOVE. I have nothing like this in my collection that I would use and this one for special nights out I would use. I really enjoy being surprised and this one totally did.
Ororo..Goddess..Weather Witch..whatever you may call her, she is mighty and she is beautiful.
A dark gray with a green sheen and blue and green sparkles.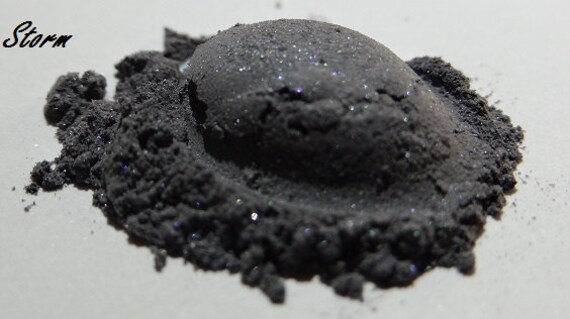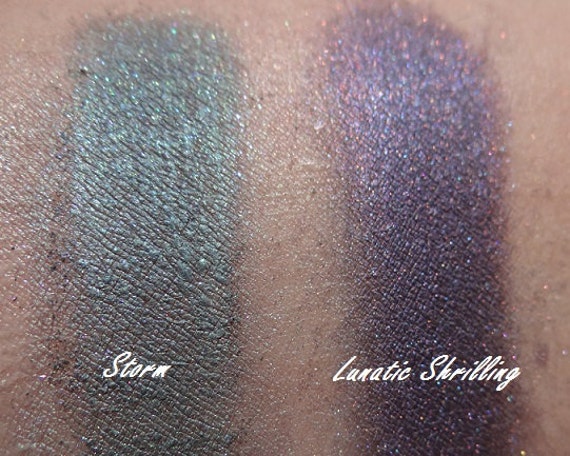 Another one I really like and will need to play around with to solidify if it really is as awesome as I think it is. 😀
Don't mind the strange behavior, the screaming, and the seizures. I am afflicted. It was her! It was her! It was her! I do not have an agenda. I am bewitched.
A metallic rusty red with a dark brown base.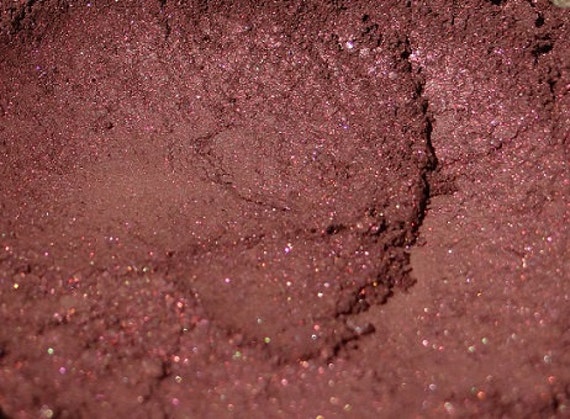 Another favorite! Love it against the black base and probably the white if I used  a dryer white base. I think this time it was too tacky and didn't let the swatches smooth nicely on it.
I will do a follow up with some eye looks showcasing the shadows and their real pay off etc.
So far the pros:
*Pricing is excellent. Sample sell individually for 1.25. Mini 1g sample jars for 2,75 and full size for 5.50. A con for The Chequred Lily was not having smaller size so HUGE pro to me.
* The colors are vibrant and on the darker smokey shade side. I think that is unique. Here is a vibrant red swatch from the site. I would love to try it if I didn't already have a couple reds.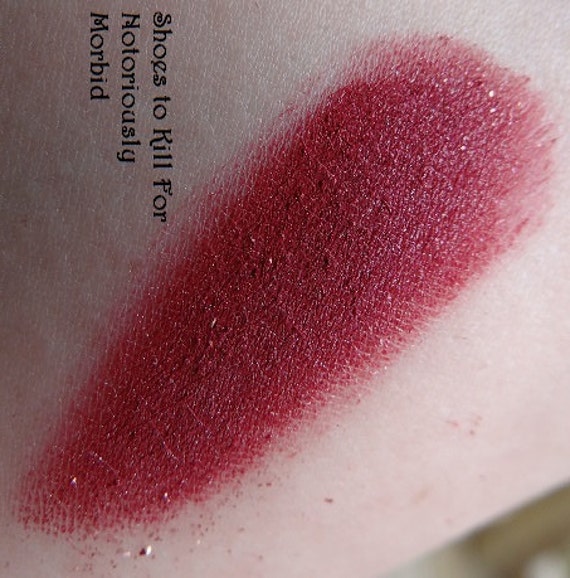 Another color I am interested in not only for it's name but what looks like a unique color scheme. "I am he as you are he as you are me and we are all together!"
A peach/pink with blue to violet shift.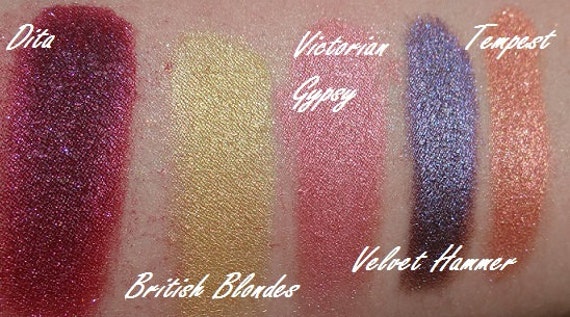 This set is beautiful as well especially Victorian Gypsy and Temptest,
Ha I better quite looking I might find more I feel I gotta have!!
Cons:
*With the swatches I am fearful it will take a lot of product to get the color pay off on the site swatches. Which makes me fearful if you don't they will fade or fall out quickly. I will follow up and with this review in a couple weeks to see if still a con or just unneeded concern.
*The color range isn't too varying and didn't see any Matte's which is not a huge con but I would like more independent companies to develop quality mattes.
Over all with pricing and jewel and smokey color range this is a company I would buy from again.
Please follow me on any of these social medias
Google+: Angela "Makeup Whisperer" Watkins,
Twitter: @mke_upwhisperer
Tumblr: http://themakeupnphotowhisperer.tumblr.com/
Facebook: https://www.facebook.com/makeupandphotowhisperer
Blog makeup: https://themakeupslashphotographywhisperer.wordpress.com/
Blog Personal: http://iammyownisland.wordpress.com/
Vlog Youtube channel: http://www.youtube.com/user/thepseudotherapist/videos                                                                                        Makeup Youtube Channel: http://www.youtube.com/channel/UC51O0ZuFBW-uEUMoQ0eFrrA/videos
Angela Watkins ** The Makeup Whisperer
{All I Desire Is To Empower And Beautify The World … No Matter The Situation}